"Oh my goodness. I desperately need money to pay bills today!"
Has this thought ever crossed your mind? If it has (or you want cash now), this article will provide unconventional ways to create liquidity FAST!
1. Sell Clothes on Consignment
Selling goods on consignment is a selling agreement where goods are left in the possession of an authorized third party to sell.
Then, upon sale or disposition, a portion of the proceeds are retained by the third party (as a fee for their service), and the additional sum is returned to the seller.
For example, if a third party sells $100 worth of clothing on your behalf, they may keep $15 and return $85. However, if the clothes don't sell, the third party will return them to back to you.
Selling clothes on consignment is a great way to generate cash fast, without taking a lot of risk. What's the worst that could happen? You just keep your clothes if they do not sell.
Based on my previous experiences working with consignment outlets, expect a 10-20%+ fee and only 50% of clothing to sell.
2. Sell Body Plasma
Selling plasma is extremely common in college campus towns (huh, I only wonder why?). It could be that it's a great paying option for cash-strapped, broke students.
Additionally, most plasma centers will run an introductory promotion offer. I've seen four plasma donations for $200. $50 per donation is nothing to crack a joke at!
Plasma centers will have guidance procedures on how frequently individuals can donate, but it wouldn't be impossible to earn $300 a month.
This isn't a stable income option (can be dangerous long-term), but it can help weather any damaging financial storm in the short-run.
3. Cash Advance
"A cash advance is a short-term loan from a bank or an alternative lender. The term also refers to a service provided by many credit card issuers allowing cardholders to withdraw a certain amount of cash.
Cash advances generally feature steep interest rates and fees, but they are attractive to borrowers because they also feature fast approval and quick funding."
Cash advances are virtually synonymous with PayDay Loans (or similar outlets). They provide you cash now, which you can repay in the future.
4. Personal Loan
A personal loan is very similar to a cash advance (most people couldn't tell you the difference), but a personal loan goes through a more traditional financial institution, typically your bank.
Personal loans are unsecured debts, so they have higher interest rates. The interest rates for a personal loan will be lower than a cash advance, so act accordingly.
Personal loans can provide quick cash payments, and loan closing times could be as little as an hour.
5. Home Equity Line of Credit
A home equity line of credit (HELOC) is a great way to monetize equity from your home and get cash at a lower interest rate than a personal loan.
It's pretty self-explanatory, but you won't have any "home" equity if you don't have a home. Thus, this trick will not work for renters, but it's great for home owners and landlords.
Banks typically stick by a loan-to-value (LTV) ratio of 80%. So, in lay terms, if your home is worth $100,000, you could only have a loan worth $80,000.
However, say your mortgage balance is only $50,000, that's $30,000 you can tap into for a cash emergency. Plus, since the loan is collateralized by the property, banks are more willing to lend at lower rates.
6. Facebook Marketplace
Do you have a lot of junk piling up in corners of your house or apartment? If so, have you ever thought of selling it?
Facebook Marketplace is a leading platform in consumer-to-consumer sales. You can sell anything, ranging from automobiles to laptops and clothes.
7. Tutor Online
Everyone has a unique skill or talent, and there are people who will pay to learn! You need to be able to articulate details and teach someone else. BUT, you can make a lot of money!
One of the BEST ways to start doing this is through your own network. Ask friends and family if they know anyone who might need help in a particular subject area.
Additionally, you can also post ads on the internet or college bulletin boards. There will always be students needing help, and school-provided tutors aren't always the best.
Word of mouth works REALLY fast once you get a small group of students who are happy with your service. They will tell their friends, and their friends will tell their friends.
This leads to a landslide of demand. This is a great way to make $20+ an hour on your own schedule!
8. UpWork or Fiverr
UpWork and Fiverr are freelance, professional workplace sites. Imagine the Uber and Lyft of business, content creation, and journalism.
Wealthy Diligence has recently partnered with Audible to provide our readers a 30-day free trial with this exclusive link (no strings attached). Reading has fundamentally changed my life, and I want my followers to have a similar experience.
Rather than driving cars, I have worked on freelance writing and bookkeeping projects. The best part is you pick the jobs and work on your own schedule.
Digital, quality freelance is the workplace of tomorrow. You can live anywhere you want and get paid great fees in the process.
I cannot say enough wonderful things about these sites!
9. Drive For Uber/Lyft
Speaking of Uber and Lyft, driving for them as an independent contractor is always a great way to earn spare cash.
Tips are a little inconsistent, but I have friends who have made decent money working the weekends. Why not drive in your spare time?
These businesses have been around for years, have excellent technology-driven solutions, and have worked out most of the original kinks.
10. Online Surveys
Online survey sites (Swagbucks is the most popular) are a great way to generate income, while watching television or riding in a car.
I had a friend who made $100 over his summer just from doing online surveys while watching the nightly news.
Online surveys are not going to deliver Lambo money; however, they can provide a movie date night or a couple happy hours with friends!
11. Check Craigslist For Odd Jobs
Got a rake, snow shovel, or lawn mower? Craigslist always has odd-job postings for people who need yard work or a quick repair done.
You can actually earn north of $20+ an hour on heavy snow days or in a yard with lots of leaves. Plus, if you do a good job, you can create a recurring revenue steam.
12. Bank Account Churning
Bank account churning is when you open a new account with the intention of meeting the requirement for some sign-up bonus, capturing the sign-up bonus, and then closing the account.
For example, Chase has offered $200 for anyone who deposits $15,000 in an account within 30 days of opening and leaves the money in there for 90 days.
Someone might keep the account open long enough to receive the $200, and then they would close the account. There are tens to hundreds of banks with similar offers!
13. Credit Card Churning
Credit card churning is effectively the same task as bank account churning. You open a new credit card with the intention of meeting the requirement for some sign-up bonus, capturing the sign-up bonus, and then closing the account.
This is how people travel for free!
Some people may leave the card open, but it is not a requirement. I like to use this method for capturing airline miles or cashback on purchases I would ordinarily make.
"The personal Citi AAdvantage Platinum Select World Elite Mastercard is now offering a sign-up bonus of 60,000 miles after you spend $3,000 in the first 3 months.
The card has a $99 annual fee that's waived for the first 12 months, and no foreign transaction fees".
60,000 miles is worth approximately five round-trip flights in the US with American Airlines. If you have $3,000 in expenses, the card could be a no-brainer.
Last month, I registered for the Chase Freedom card. If I spent $500 in the first 3 months, Chase would provide me a $150 bonus! Guess who got a free $150 for buying necessities!
14. Attend Focus Group
Focus Pointe Global is the most reliable focus group network. Applicants state that the acceptance range hovers around 20%, but some people are well above 50%.
Focus groups can be limiting based on geographical location. You typically need to be in a major city (Chicago, New York, LA).
Companies are willing to pay big bucks to learn more about their targeted consumers. It is common to see participants paid anywhere from $50-200 per hour!
These focus groups typically take place on nights and weekends to accommodate busy schedules.
15. Pawn Jewelry
Quick disclaimer: NEVER pawn jewelry without a plan in place to pay the future proceeds! You don't want to lose your grandmother's heirloom family ring over a couple hundred dollars.
In a cash crunch, pawn shops can be a lender of last resort. In fact, that's really their entire business model. Think of pawn shops as a less sleezy PayDay Lender.
Jewelry will pawn significantly under its fair market value (because it's not a sale), so don't expect full proceeds. If you are, look into selling unworn jewelry.
Precious metals are appraising at high prices currently.
16. Old Cell Phone Disposal
Gazelle is the leading provider in buying old cell phones for quick cash. They wondered if you can sell a used car, why can't you sell your old phone?
Gazelle does not pay us for advertising or sponsored content, but they have tremendous feedback from the Better Business Bureau and reviews online.
Bonus perk: they purchase old tablets and additional consumer electronics (not just phones).
17. Ask Friends or Family
While this option may be awkward and potentially make Thanksgiving and Christmas weird, family and friends are some times willing to help out when you're down on your luck.
A generous upside is most of the time there will not be an interest rate (lowering your cost of borrowing). However, be sure to pay your family or friends back or you could be permanently ostracized.
Personally, I recommend this as a last ditch option, but it's also worth a shot.
18. Unused Gift Card Balance
Right now, I could guarantee you have a couple gift cards collecting dust. Why not sell the card? You won't get full market price for it, but it's better than losing the card or letting it lapse. That's a 100% loss.
Based on the establishment, some popular cards (McDonald's, Target and Scheels) can get up to 91% of their cash balance at sites like Cardpool and Raise.
19. Garage Sale
My mother's favorite way to clear old junk and get a quick little payday. Even better, your customers do all the hauling, so there's no back breaking work.
Garage sales and yard sales have decreased in recent years, but you can advertise (pretty cheaply) with your local newspaper, Craigslist, or Facebook.
Also beyond selling old goods, garage sales are an excellent source for discovering under-priced antiques. Keep an eye out for furniture, books, and electronics with potential for a quick flip.
20. Airbnb Rooms
Do you live in a hot tourist city with a spare room? Try renting out that spare room for rental income on Airbnb.
Beware, some cities have banned Airbnb because it competes with the hotel and rental real estate markets.
I have always had pleasant experiences as a tenant, and it's better than leaving a cash-flowing property vacant!
21. House Hacking
House hacking is when you rent a room (or accompanying unit) of your property, and your tenant's payments cover all (or part of) your various expenses (mortgage, taxes, insurance).
The most common form of house hacking is buying a duplex, living in one side, and renting the other unit to a tenant.
Then, you have rental income that essentially provides you a place to live for free. There are big risks and liabilities associated with rental properties, so check out this house hacking guide for more information.
22. Secret Shopper
Many secret shoppers earn income by the job and not by an hourly rate. Shoppers typically earn $15-20 per assignment, but some can stretch as far as $200.
However, not all secret shoppers are paid; some may be reimbursed for their out-of-pocket expenses.
This arrangement is very popular in the restaurant/bar industry. But hey, eating and drinking for free sounds like a good deal to me.
Free date night!
23. Refinance/Debt Consolidation
Refinancing or consolidating your debt can provide an instant boost to your monthly cash flow. For example, taking your interest rate from 5% to 2% on a $1,000 loan can save $30.
This current era of 5,000 year low interest rates provides an unimaginable opportunity for refinancing your mortgage or consolidating loans.
Pro tip: be sure to run a cost-benefit analysis between interest expense saved and the refinance fee.
24. Redeem Credit Card Points
Credit card companies will pay cash back on virtually 100% of your purchases. My Discover card provides 1% cash back on all purchases and 5% cash back on select categories.
Thus, I place all my purchases on credit, and you can redeem your points for cash. I just earned $25 a couple weeks ago for money I would have spent regardless.
These points aren't going to make you a millionaire, but every dollar helps!
25. Tax Planning
Talk with a CPA before making any changes to your tax planning, but this could be a way to limit to your final annual tax liability.
Any tax savings is money you get to keep. A good CPA can run a long-term analysis on whether you should accelerate or defer elections.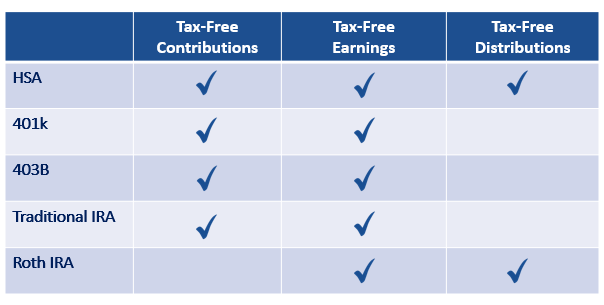 Contributing to an HSA, 401(k), or Traditional IRA are all great ways to shrink your tax bill. They can potentially boost the size of your tax refund and put more money in your pocket.
26. Ask For Raise
"I desperately need money!" Well, did you try asking for a raise? This may be uncomfortable for most Americans because (let's face it) most people do not enjoy the thought of confrontation.
Make sure to show your manager how much value you provide to your organization, a list of specific accomplishments in your role, and why you deserve to earn more money.
Make a compelling case, and you could instantly receive a 5-10% boost in your take-home pay. This might not work for everyone, but it's always worth a shot!
27. Seasonal Job
Seasonal employers can be DESPERATE for part-time help, and they are willing to pay a generous premium in some cases.
Here are a couple of seasonal positions consistently available.
Holiday Retail
Crop Harvesting
Professional Sports and Entertainment Venues (Nights/Weekends)
These seasonal jobs can be supplemented with any full-time position and avoid scheduling conflicts. The best part is there's a finish line in sight, so it's a quick sprint!
28. Cut Spending
Lastly, you might not need any additional cash if you can find ways to limit your spending. Every $1 you can save is $1 in income you don't need to generate.
Here's a quick laundry list of items people can cut back on to save money right now!
Switch Cable to Netflix
Make Food at Home
Opt for a Used Car
Downsize Housing Needs
I Desperately Need Money!
Hopefully this article has provided you unconventional tools for anyone thinking, "I desperately need money!"
New Article Notifications
Disclaimer
Investing outside a bank or a credit union is not FDIC insured. All investments are subject to additional risk, which may cause you to lose your money. All information provided here is for informational and entertainment purposes only.
It is not an offer to buy or sell any of the securities or other products talked about within the scope of this article. Wealthy Diligence makes no claim or guarantee for specific investment rates of return.
Please discuss all investments with a CPA, CFA, CFP, or other professional, and always perform your own due diligence before investing.
I may receive compensation for affiliate links clicked or products purchased.